About FAB events LAB and our services in Mallorca
At FAB events LAB we plan beautiful and unforgettable events in Mallorca. Ours is a personal and bespoke approach to event and wedding planning. FAB events LAB is proud to be a preferred Event & Wedding Planner to a number of the area's event venues and providers. From intimate weddings, to elaborate celebrations and events, we are 100% committed to helping you plan an event or wedding day, which is not only excellent but also completely stress free for you.
About Fab (Founder & Lead Wedding Planner)
Fabrício, an interior designer who comes from São Paulo, held its first event in 1998, whilst he was still studying. That first party was attended by 300 people and its success ensured that the second was attended by over 1000. Since that second party he has been involved in the events industry in one way or another and finally he decided to embark on the creation of his own company.
In Madrid, he worked as PR for a well-known magazine, and then he returned to design. He creates spaces for shops, exhibitions, and trade fairs, using his expertise in planning, organising, and executing creative and logistical elements with a difference. He has a drive for excellence, shows great attention to detail, and has a depth of experience.
Fab was given an exciting opportunity to become the wedding planner for a wonderful couple in New York City. He turned the unknown venue into one of the most successful events of his career. He thrives on the unusual, thinking 'outside the box', and looking for something extra and different.
He was involved in creating weddings and events in Brazil and Spain, before he moved to London, where he became creative director of events with an exceptional team at E5Events. He combined this with working with highly qualified lecturers of postgraduate event management and marketing that were responsible for important events for the British Royal Family, Oscar parties, Bafta Awards, Olympic Games, Music Festivals, Charity events and many more.
He considers himself an extension of his creativity and can cater to different religions, cultures, and themes. He is always thinking about what's next, what's hot, what's new, and is constantly creating blueprints for flawless, memorable events!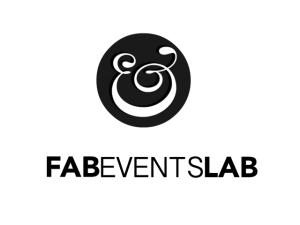 Bespoke Private Events and Weddings Mallorca
Now Fab is doing what he really likes in the best place in the world, Mallorca. It is a perfect place to dream, to be happy, and to create the most unforgettable events ever seen.
Fab is inspired by the opportunity to serve others by making dreams become reality. He is thoughtful, creative and accomplished, and it is evident that event planning truly is Fab's calling. He considers himself extremely blessed to be able to do what he loves.
Thank you for your interest in the wedding planning services of FAB events LAB. Let's plan your timeless wedding day together.