Our catering partners deliver first-class food, which is designed around your needs. From small boardroom lunches, to canapé parties, to weddings of 200 people, our hand-picked wedding catering in Mallorca use the finest local produce available, to deliver fresh, simple and contemporary meals. Our partners specialise in providing personalised services to individual and corporate clients in Mallorca.
We offer a catering service for:
» Wedding and Dinner Parties
» Receptions
» Parties
Wedding Catering in Mallorca – Banquets, Buffets & Barbecues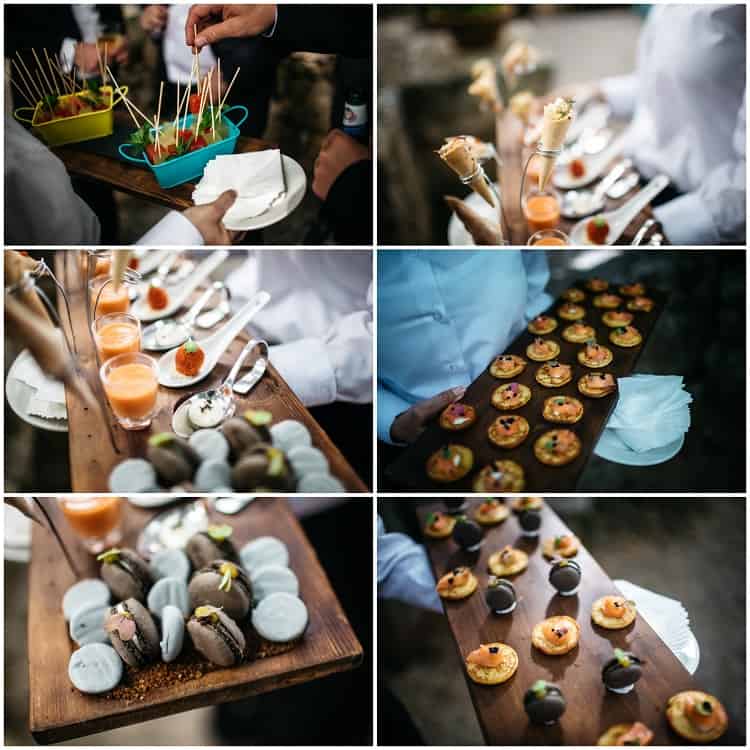 The catering chefs come from international top kitchens, and their backgrounds ensure that the food served at your event is of an exceptionally high standard. And it's not only the food which is impressive; it's the way your food is delivered. Knowledgeable serving staff serve a bespoke wedding menu, specially designed with you and your partner. We love wedding planning, and your wedding will not be the exception, it will be exceptional!
Your wedding venue is likely to match the kind of service you want
This could be formal with a large marquee or a more intimate setting. Our caterers have worked with all types of venues and settings in Mallorca. Whatever you choose we can adapt. We do need a few basic necessities, but even where they are limited, our chefs have been known to improvise.
Our wedding venues are far from ordinary, and some of our caterers are proud to manage exclusively some of the finest wedding venues in Mallorca, featuring breath-taking scenery, impressive sea or mountain views and ancient chapels. You can choose from some of the most romantic wedding locations in Mallorca – view all of our venues here.
Best value for money and freshest catering services in Mallorca!
If you wish to have more information about our catering service partners on the island, please call us to discuss.
We have the most competent wedding planners & catering specialists in Mallorca. Whatever your requirements, we will deliver your perfect event in style.